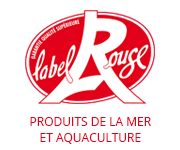 Recognisable at first glance: meaty, pearly white, almost translucent, with lovely orange coral the ideal size and above all the unique glow of vitality.
Taste comes first
The sensory tests carried out annually for Label Rouge monitoring guarantee the whitest meat  which melts in the mouth is less fibrous and has a more delicate taste producing a subtle, sweet and nuanced flavour.
The presence of the roe or "coral" is guaranteed  and enhances the dish with a lovely touch of orange. Its taste is also highly prized.
Label Rouge scallop quality:  protected marine sites
Label Rouge scallops are a variety of Pecten maximus growing in the cool waters of the sandy seabed off the coast of Normandy, specifically  in the Baie de Seine where they thrive. Harvesting is strictly regulated stringent selection for size (over 11cm)  and grading to eliminate any defects, protect species renewal and guarantee the consumer fully mature, high quality shellfish.
Freshness right down the line
Laid flat from the fishing boat right up to point of sale, the scallop retains all its water and vitality. On average, they are landed after 12 hours' fishing. They are despatched to the distributor on the same day and they are sold at the fish market.
Shelled manually within that timescale, the meat is so fresh that it can be eaten up to 6 to 9 days later without losing any of its superb flavour.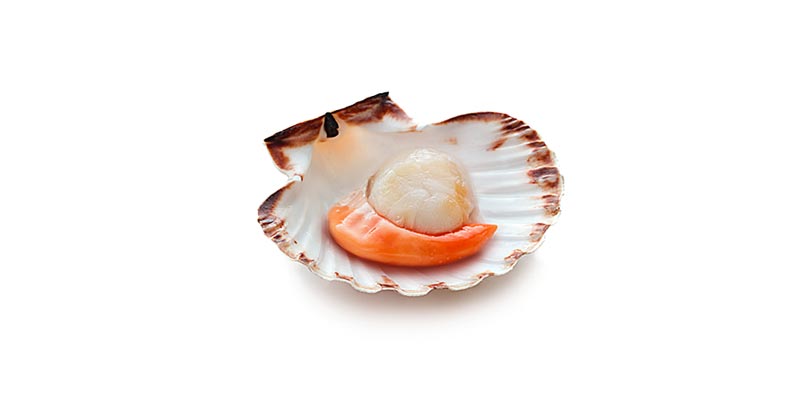 For me, putting quality first has always been the goal of my fishing activity, even before obtaining the Label Rouge award. When in 1966 the term "Saint Jacques" became generic for all molluscs from the Pectinidae family, this led us to promote the superiority of our real "Saint Jacques" scallops, Pecten Maximus.
The Label Rouge scallop is meaty, melts in the mouth, a good size and includes the characteristic "coral". On board our fishing boat, we carefully select the finest scallops, choosing the largest size shells over 13cm, which are particularly prized by restaurants. On land, they can be shelled by hand and sold as "noix" with the guarantee that no water will be lost on cooking.
Since 2002, for whole fresh scallops, and since 2009 for scallop, Label Rouge has been a major bonus for us producers. It highlights the best of Normandy scallop production, the best in France which supports almost half our fishing boats. We are also very proud to have recognition of our hard work in careful selection and ensuring full traceability of our products. 
For the consumer  it is the guarantee of supreme freshness and amazing taste. 
Dimitri Rogoff, Label Rouge Scallop fisherman

For more information :
Groupement Qualité des Marins Pêcheurs, Criées et Mareyeurs de Basse-Normandie
10, avenue du Général de Gaulle
BP 27
14520 PORT EN BESSIN
FRANCE
Tél : +33 (0) 2 31 51 21 53
Fax : +33 (0) 2 31 51 21 52
Email : lettre@nfm.fr
Site web : www.nfm.fr