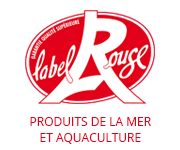 Scottish salmon citrus salad
Preparation
Squeeze an orange and the lime.
Peel the second orange and carefully remove the segments.
Mix the orange and lime juice in a bowl with the olive oil, salt and pepper.
Cut the Label Rouge Scottish salmon fillet into thin slices. Arrange on a plate and pour over half the orange sauce. Leave to marinade in the fridge for 20 minutes. 
Grill the pine nuts for 2 minutes in a hot pan without oil.
Peel the avocados, and cut into slices. Arrange the salad, the avocado slices and the citrus segments on the plates.
Season with the remaining sauce. Lay the marinated Label Rouge Scottish salmon slices on top  sprinkle with pine nuts and serve immediately.