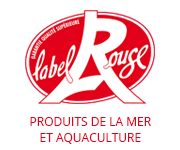 First fish and first non French product to be awarded the prestigious Label Rouge in 1992.
A belief in quality 
Scottish salmon producers were, from the beginning, committed to optimum quality. For the french market they quite naturally opted for Label Rouge.
It's good for you
Salmon is one of the best natural sources of Omega 3s which are essential for the human body providing, in particular, protection for the cardio-vascular system.
To meet the natural requirements of the fish and produce a superior quality salmon Label Rouge salmon farmed in Scotland is fed a diet consisting exclusively of marine origin products, vegetables,  minerals, vitamins and carotenoids which ensure firm flesh with a low fat level which is closely monitored.
It thus is not only a delight for the palate but also benefits our health.
The quality of Label Rouge Scottish salmon : a salmon farmed with care in ideal natural conditions
The cold water in the lochs in the Scottish Highlands and islands provide perfect conditions for Label Rouge salmon to grow. Label Rouge Scottish salmon grow for, on average, a period of 2 to 3 years.  The fish spend up to 15 months in fresh water before transfer to the sea where they remain for between 12 to 36 months, depending on the size of the fish at harvest.
A guarantee of freshness and full traceability
A tag attached to the gill of each salmon bears an individual identification number and a use-by date of 10 days after harvest. These two elements guarantee full traceability together with optimum freshness and taste quality.
Officially protected origin
Salmon farmed in Scotland has obtained Protected Geographical Indication (PGI), granted by the European Commission in 2004. PGI is awarded to a product which has a strong link with its place of origin. Label Rouge and PGI therefore represent a dual acknowledgement of the superior quality and origin of Label Rouge Scottish salmon.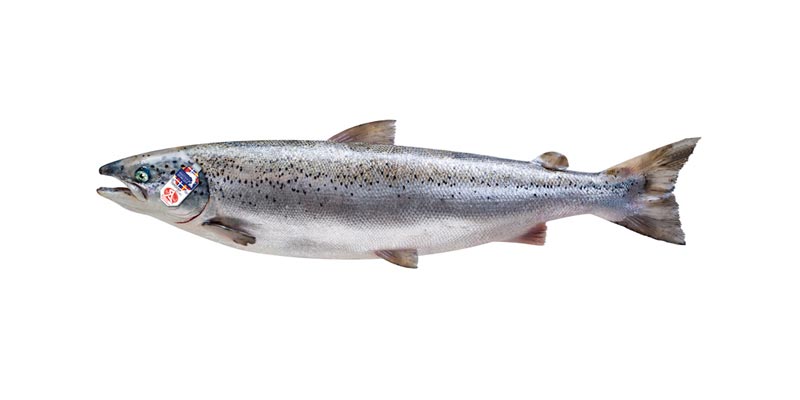 Loch Leven was one of the first sea farms to produce Label Rouge Scottish salmon 20 years ago.
Overlooked by one of the most famous glens of Scotland, Glencoe, it is difficult to imagine a more beautiful place in the world to produce this wonderful fish. Visitors to themarine farm are inspired by the impressive size and splendor of the surrounding mountains and fascinated by the intrigue that marked the history of the region. 
Production criteria for the Label Rouge Scottish salmon standard are extremely strict and guarantee a fish of the highest quality, delicious,  health and packed with Omega 3.
High consumer confidence in Label Rouge is one of the key factors of our continued success French consumer clearly understand that this is a superior, top quality product. 
Ronnie Hawkins Manager of the Marine Harvest site at Loch Leven site

For more information:
SERVICE DE PROMOTION DU SAUMON ECOSSAIS LABEL ROUGE
Véronique EHANNO
Téléphone 06 59 30 24 16