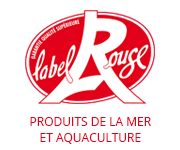 Atlantic Salmon, Smoked salmon and smoked trout
Atlantic salmon, smoked salmon or smoked trout. Let's see Red! 
Label Rouge guarantees incomparable quality. In response to consumer expectations producers are committed to an initiative of excellence, offering a range of products with unique taste properties.
The quality of Label Rouge Atlantic salmon : produced in farms that follow best practice and ensure controlled fat content
Label Rouge salmon grow in fish farm where best practice in husbandry is ensured to guarantee freshness and quality. Feed is healthy and contains no GMO (< 0,9%) and no land animal products.   The strict conditions of production respect the salmon's natural life cycle. After many months spent in freshwater a minimum of 13 months is spent in seawater farms.
A stringent procedure for traceability and control ensures top quality fish with flesh which keeps its shape well, with a controlled fat content (< 16%), but remains moist and juicy.
So at the points of sale you will find Label Rouge salmon selected for their appearance and flesh quality. Those which are sold whole are easily recognisable through the badge attached to the gill, while cuts are guaranteed to be completely fresh by an eat-by date of 6 days.
Label Rouge smoked salmon quality: rigorous selection and traditional production method
Careful selection of fish and traditional processing methods!
The fresh salmon used for Label Rouge smoked salmon must also hold Label Rouge certification or come from approved fish farms  which meet the criteria of the specification. They are salmon which have been at sea for a minimum of 14 months. This affects the sensory qualities of the smoked salmon by restricting its fat content.
Never frozen Label Rouge smoked salmon is seasoned with dry salt the only method which follows tradition, and is cold smoked on beech or oak wood. It is sliced cold and vacuum packed on the day of cutting, with a maximum eat by date of 21 days.
Quality of Label Rouge smoked trout : freshness and traditional production method
An alternative to salmon with a typical flavour recognised by discerning consumers.
The farms in which the rainbow trout are produced before processing are selected for their water quality.
Label Rouge smoked trout is obtained by: a process without freezing, careful trimming at each stage:
- dry salting which only touches the surface of the fillet allowing better, more even salt penetration, while still following traditional techniques,
- salt content must not exceed 3.3g per 100g finished product,
- smoking takes place a maximum of 4 days after harvest to stabilise the fillets with smoke as quickly as possible and reduces the risk of spoiling.
Label Rouge trout are only sold in slices on a presentation tray and vacuum packed. The maximum eat-by date is 21 days.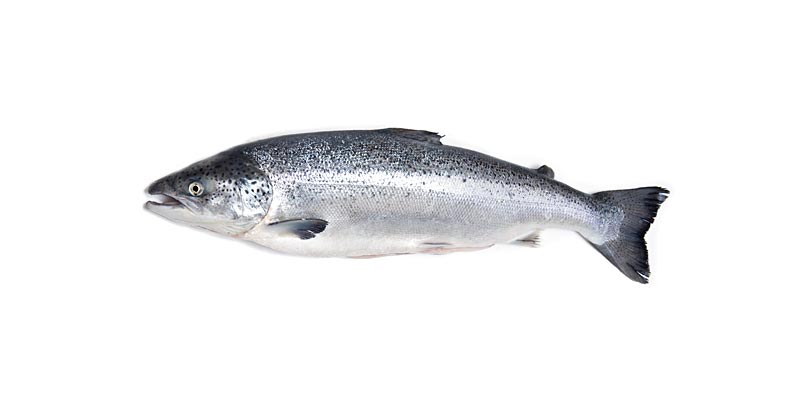 When I came to this company the way things were done meant the farms were of the highest standard.
Obtaining Label Rouge put us even further ahead. This required even greater efforts for consistent product monitoring. We thus learned to specify our husbandry practices even more strictly to guarantee the required excellence in quality and taste.
Within our range of smoked salmon available in store some have Label Rouge certification. Consumers have learned to tell the difference: salt content is strictly limited smoking with beech or oak wood consistent, even slicing dark pink colour and  the low fat content, which can be clearly seen, have won over consumers.
Preparation methods where there is no freezing from harvest to store to guarantee that slices do not dry out. All the technical expertise which came together to obtain Label Rouge also raised the profile of all our products from the processing house.
Anne Peres, General Manager of a smoked salmon processing factory

For more information:
PRODUITS ALIMENTAIRES 
DE QUALITE (PAQ)
6 rue Lincoln
CS 278-08
75364 PARIS Cedex 08
FRANCE
Tél 01.53.23.04.10
Fax :01.49.52.01.22 
Email : paq@paq-groupement.com
Site web : www.paq.fr