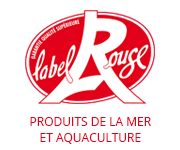 Label Rouge sea bream, a fish from the clear waters of Corsica, is farmed in the open sea at low density (less than 20kg of fish per 1000L of water) using a traditional method that respects animal welfare and the preservation of its natural environment.
This production method, combined with the currents of the natural environment, encourages the sea bream to swim intensively, resulting in firm, low-fat flesh with a low lipid content (9% maximum) and a typical sea bream flavor.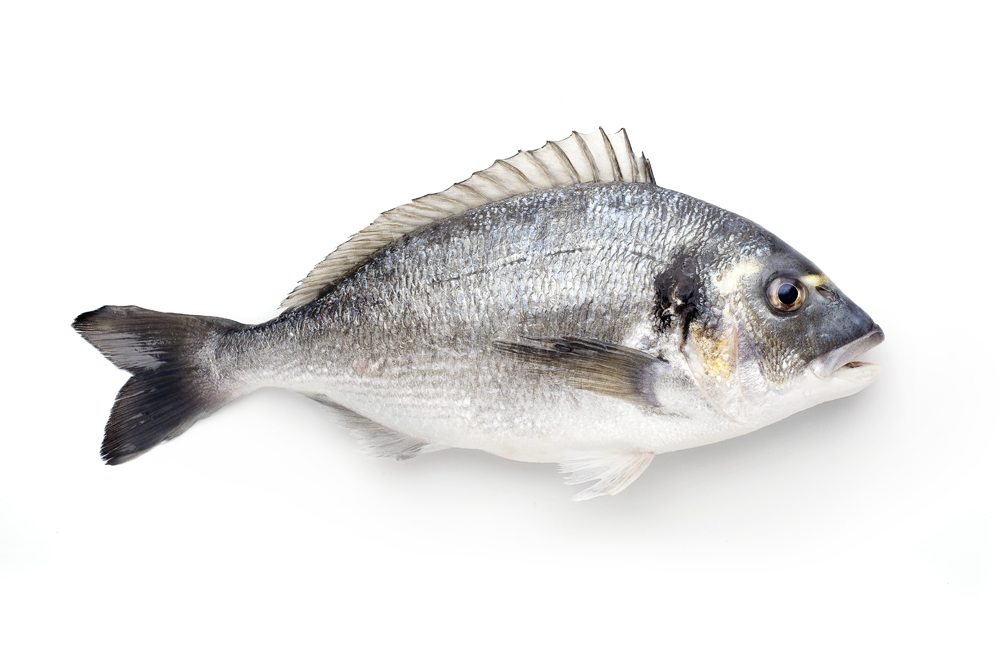 Essential nutrition
Feed plays just as important a role as farming conditions in shaping superior quality. Its composition must also be Label Rouge certified, with a minimum of 40% products of marine origin and 75% fish oil, ensuring Label Rouge sea bream's nutritional value and high content of essential fatty acids such as omega 3.
For sustainable aquaculture
Finally, the "Daurade Label Rouge" certification is the guarantee of fish raised without any treatment, and this strong commitment is a voluntary decision by Corsican fish farmers to support the development of sustainable aquaculture that respects the preservation of the natural environment on which they depend.
Raw or cooked. Steamed, pan-fried with olive oil or poached in a court-bouillon, it will delight the most discerning gourmets!

A first in France and Europe: Label Rouge sea bream on your shelves!
The result of several years' work in partnership with Gloria Maris Groupe, via its subsidiary Acquadea, the Corsican aquaculture syndicate "Mare & Stagni Corsi" and the INAO (Institut National de l'Origine et de la qualité), the specifications for Label Rouge Sea Bream are designed to enable Corsican producers to stand out from mass-produced fish from other countries, using techniques and processes that set very high standards in terms of organoleptic, taste and environmental quality.
environmental standards.
Located off the coast of the Iles Sanguinaires, in Ajaccio, on a Natura 2000 site, sea bream benefits from exceptional natural conditions, for production of excellence, with limited volume.