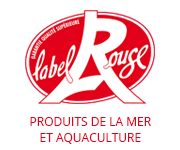 Roast Label Rouge trout with purée of cèpes
Preparation
Leave the dried cèpes to soak in water for 12 hours. Strain the juice and set aside.
Soften the shallots in a frying pan with a spoonful of butter. Pour in 4 dstps of the cèpe juice. Stir with a wooden spoon and leave to reduce. When the water has almost all evaporated, pour in the cream and bring to the boil. Remove from the heat and strain.
Chop the drained cèpes. Peel the potatoes and place them in foil with a little coarse salt and half of the chopped cèpes. Close up the potato parcels and place in the oven at F 120 °C.
Leave to cook for 1 hour. Mash the potatoes, add the butter and the strained cèpes cream. Stir well, add salt pepper and a little warm milk if necessary. Keep warm.
Pour the veal stock into a small pan and reduce by half over a medium heat. Peel and chop the onions. Caramelise in the frying pan over a medium heat with 20 g butter. Add the dried verbena and the reduced stock. Stir and leave to cook over a gentle heat for 20 minutes. Strain and whisk to thicken the sauce. Season to taste and keep warm.
Pour the olive oil into a frying pan and cook the Label Rouge trout fillets for 10 minutes skin side down. Halve and cook the button cèpes. Season with salt and pepper.
Serve the roast Label Rouge trout fillets with the purée, the verbena sauce and the fried button cèpes.