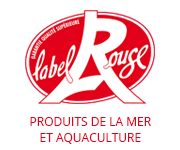 With firm, delicate flesh, a subtle flavour of the sea, and low fat content, Label Rouge turbot exudes quality. 
Recognised for its nutritional value, its white flesh is rich in protein,  vitamins and minerals  - vitamin E, vitamin B12 and sources of vitamin PP, iodine and phosphorus - this fish provides significant Omega 3 fatty acids.
Freshness for the consumer
Closely monitored freshness. Less than 4 hours after slaughter, Label Rouge turbot is boxed and stored in the chill before going on sale. Its quality is guaranteed by a sell-by date (9 days for whole fresh turbot  7 days for cuts).
Label Rouge turbot quality: rigorous selection and a protected environment
Turbot thrives in the cool water of the Atlantic. Innovative farming practices are implemented on the Ile de Noirmoutier and in Brittany  ensuring high quality production  with a traditional character. The exceptional quality of the water and the environment make these  ideal locations for farming turbot.
Identified monitored inspected from birth to point of sale from alevin to Label Rouge turbot there is full transparency nothing is hidden. 
A production record is kept at each stage to ensure full traceability : selection and reproduction of broodstock and egg incubation larval stage, pre ongrowing ongrowing harvest  packing stock management and despatch. From egg to the Label Rouge turbot on sale in store, it takes nearly 30 months to be able to provide a top quality product.
 A balanced diet feeding turbot Label Rouge is composed of 60% natural marine food supplemented plants, vitamins and minerals. Breeders take care that proteins and lipids are strictlycontrolled: at least 55% protein for a good nutritional value and less than 12% of marine lipids for good taste.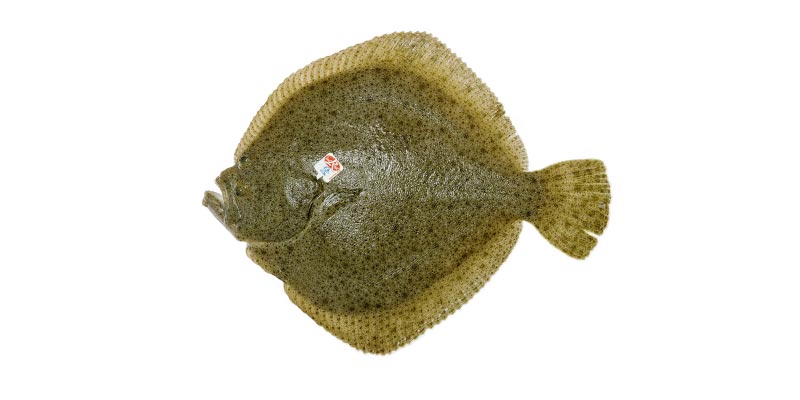 In the beginning aquaculture was still new - we had to learn everything and keep on learning every day !
The search for perfection compels us to a constant challenge. We have therefore chosen to focus on quality rather than quantity. This is why we have chosen to engage in the process Label Rouge.
Some Spanish and Portuguese farms produce more than 1000 tons ofturbot a year. We produce a hundred. The superiority of our turbot Red Labelallows it to differentiate itself from mass production. This proven quality ensures the sale of all of our products with the high-end restaurant. 
We work as a team. Label Rouge high standards mean constant effort throughout the year. But we reap the rewards when taste tests show consumers can't tell the difference between our Label Rouge turbot and a fresh caught turbot. 
Dominique Duval,                                             Label Rouge turbot producer

Read more:
ASSOCIATION TURBOT QUALITE 
Moulin du Carpont
22 220 TREDARZEC
FRANCE
Tél : +33 (0) 2 96 92 37 14
Fax : +33 (0) 2 96 92 40 15 
Email : franck.brossard@franceturbot.fr
Site web : www.turbotlabelrouge.fr